Happy birthday to us! Australia's interactive spider identification app is turning one, and to celebrate we've treated ourselves to a makeover.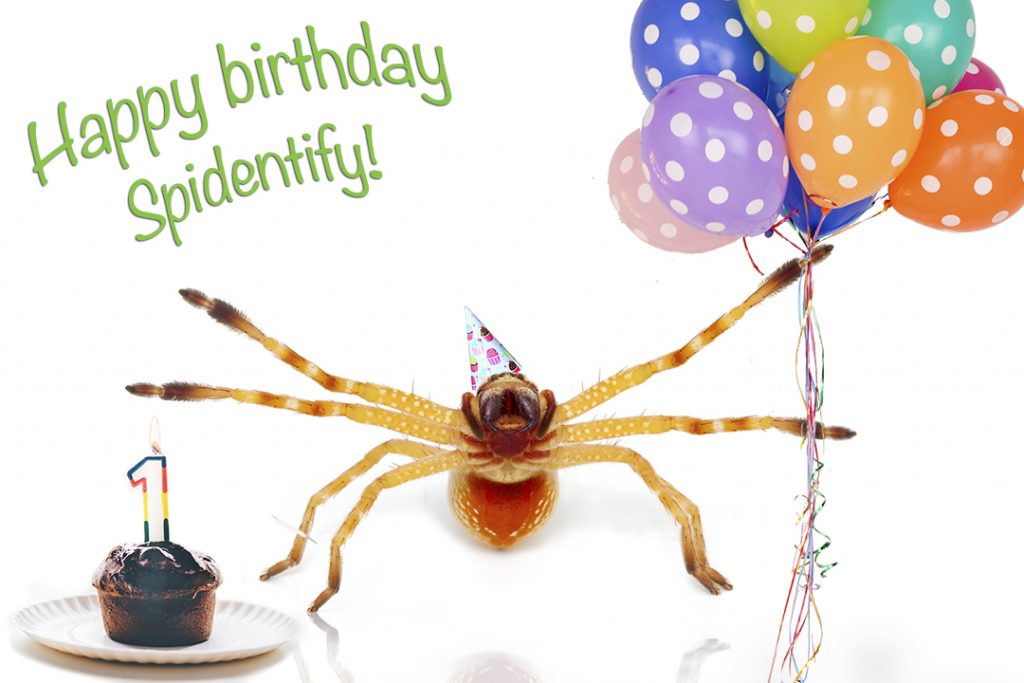 Our latest update will begin rollout this week, so if you can't see it yet, don't worry – it's on its way. The biggest change we've made is that all of our high resolution images are now stored on the cloud, so Spidentify will take up far less space on your device. The first image for each spider will still be stored on your device, so it won't change how you use the field guide or the Spidentify tool. If you think you'll be using Spidentify frequently in the field or offline, you can download all the images using your profile page, under the "More" menu.
Our other new features and changes include:
New spiders, with new additions coming out more frequently
New layouts, including better design and functionality for users with tablets
Push notifications that will let you know what's new with Spidentify and when we've added species
You can now sort our field guide by common name and scientific name
You can add spiders to your favourites
Tutorials will now show you how to use the Spidentify features
Thanks to our wonderful users so far for all your feedback, and for wanting to learn more about Australia's amazing spider diversity.