Mouse Spiders – Actinopodidae
Mouse Spiders are stocky burrowing spiders with massive chelicerae. Their eyes are spread out wide across the head, with two small eyes in the centre and three off to either side. Females have a glossy black cephalothorax and legs with a brownish abdomen covered in fine sparse hair. Males vary across the various species and are smaller and less robust. The males of some species have bright red heads and chelicerae, and some have patches of blue and grey on the abdomen.
Mouse Spiders are ambush hunters that hunt from lidded burrows at night. They are highly sensitive to vibrations and can detect the subtle movement of insects passing within striking range. Females are generally only encountered when dug up or flooded from their homes. Males come to the surface and wander around seasonally looking for mates, and as a result are encountered more often.
Example Australian species
Eastern Mouse Spider – Missulena bradleyi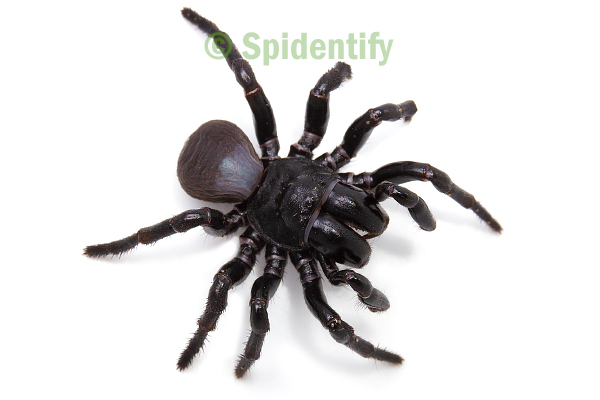 ---
Eastern Mouse Spider – Missulena bradleyi (female)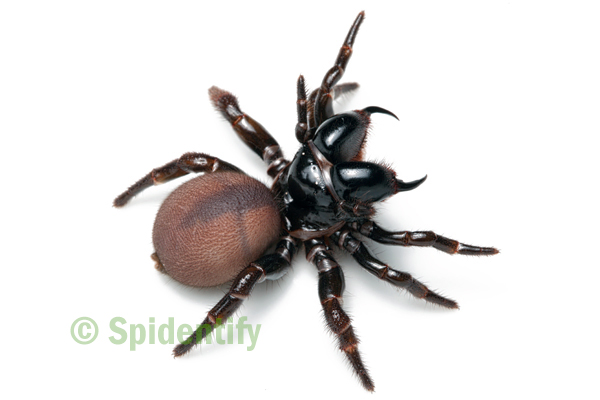 ---
Red-headed Mouse Spider – Missulena occatoria
---
Northern Mouse Spider – Missulena pruinosa (male)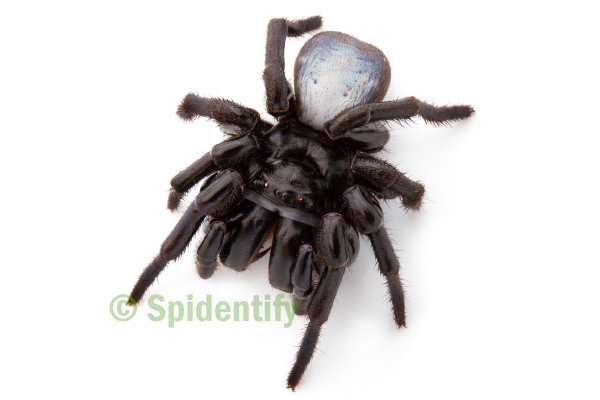 ---